A special center for training and continuous education characterized by the presence of a lecture hall, equipped with the most recent means and devices that enable holding and transmitting lectures and scientific/cultural seminars live to all the centers utilities and sections .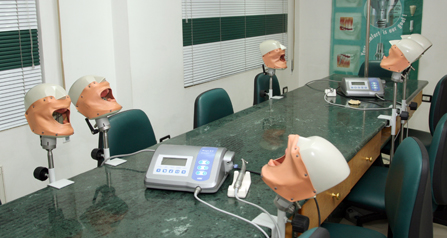 In addition, a training hall that is equipped with modern devices to enable trainees to gain practical and scientific experience and proficiency in various specializations.
Moreover, many periodic lectures and scientific training courses take place for centers dentists and other colleagues on both local and international levels.
The Arab dental training center regularly invites professors and lecturers from all over the world for educating and lecturing purposes to achieve progress and present the best service for its guests and customers. We save no effort in presenting the best by GOD's will.