Lasers:
Lasers are new innovations that are widely used nowadays in all aspects of dentistry.
By using lasers in the Arab Dental Center, many procedures become easily performed, satisfactory, and even enjoyable for both the operator and the patient.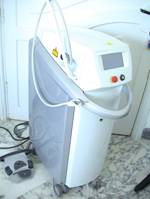 Advantages of Lasers use include:
1) A relatively bloodless surgical and post-surgical course.
2) The ability to coagulate, vaporize or cut tissues.
3) Sterilization of the wound site
4) Minimal swelling and scarring
5) Some cases require no suturing
6) Little mechanical trauma
7) Reduction of surgical time
8) Decreased post-surgical pain
9) High patient acceptance
Some of the clinical applications of lasers in the Arab Dental Center include:
1) Removal of caries in areas distal or near to the pulp
2) Root canal disinfection and dryness
3) Soft and hard tissue surgeries as Frenectomy (Fig 2), Excision of fibromas, Gingivectomy in cases of gingival-hyperplasia, Pre-prosthetic surgeries as vestibulopathy and crown lengthening procedures, Apicectomy surgeries, Operculectomy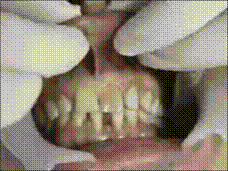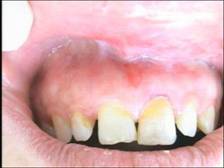 4) Incision for drainage of abscesses
5) Simple lesions of oral mucosa as leucoplakia, lichen planus, hyperkeratosis, aphthous ulcers, and herpetic lesions
6) Bleaching (Whitening) of teeth (Fig 3)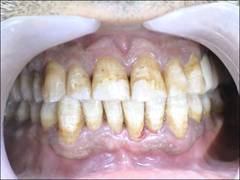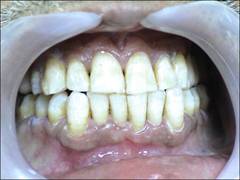 7) Removal of gingival hyper-pigmentations (Fig 4)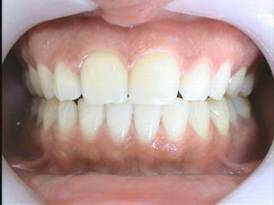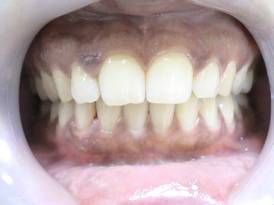 8) Treatment of dentinal hypersensitivity